Daniel Blackman Live and In Action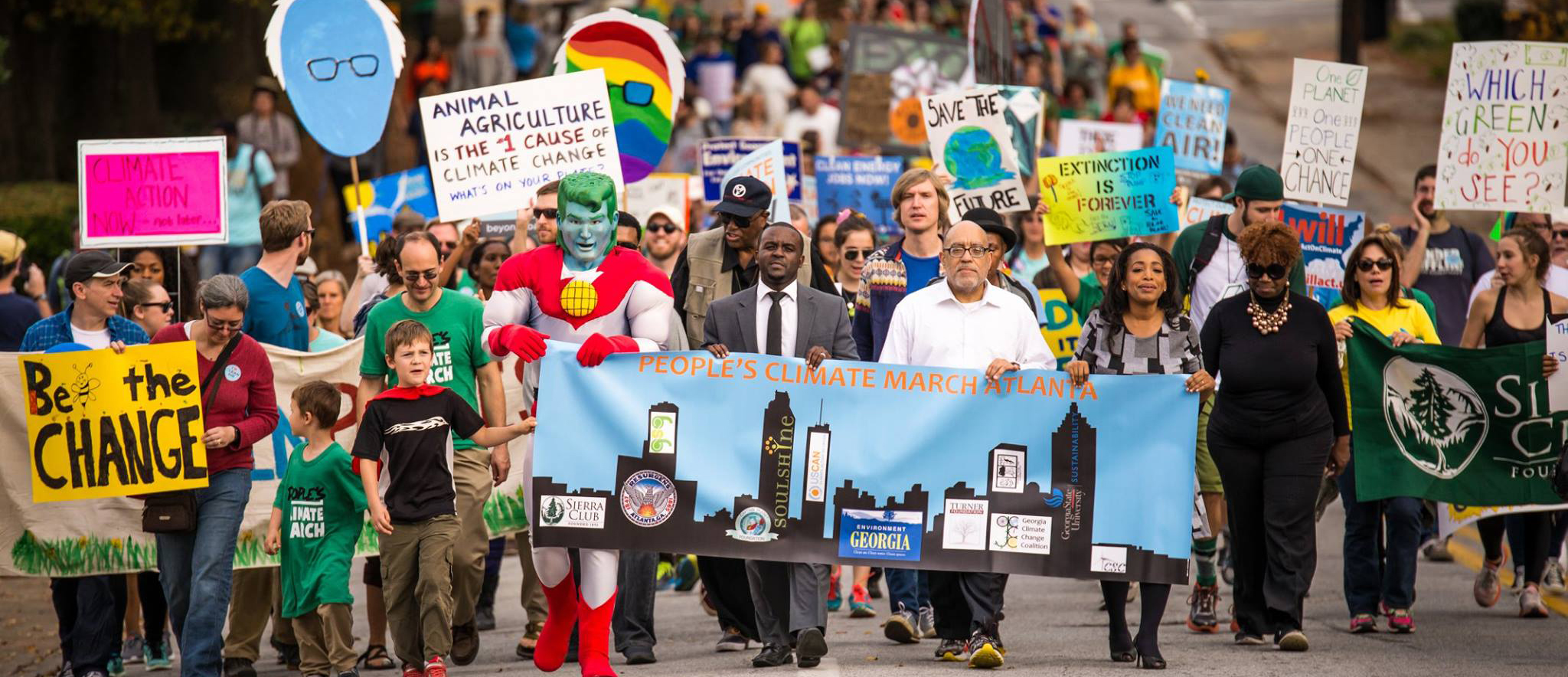 View headshots, action shots, captivating bios, and videos of Daniel's previous speeches.
Daniel's SPEECHES & PANELS
February 11, 2017
Adam Cook (Sons of Confederate Veterans) and Daniel Blackman (Social Entrepreneur) discuss the need to have intentional conversations and listen to people from different backgrounds.
January 17, 2023
Daniel Blackman as a featured panelist for the DeKalb County's 39th Annual MLK Celebration
January 8, 2020
Daniel Blackman opens the post-screening panel discussion of Descendant.
September 20, 2019
EPIC Talks Empowerment Series: Daniel Blackman ~ Human Trafficking… JUSTICE for Those We Don't See
June 28, 2017
Daniel Speaks – Emory University NAACP
December 8, 2020
Daniel Blackman for Georgia Public Service Commission Rockdale County, GA January 5th Runoff
interviews and Appearances
April 7, 2019
Daniel Blackman CNN International Interview on Human Trafficking
August 25, 2022
Daniel Blackman as one of the featured panelist in the discussion hosted by RationalMiddle.com titled "Net Zero: What is a just transition".
October 30, 2020
Daniel Blackman Wants to Build Up Georgia's Clean Energy Industry | NowThis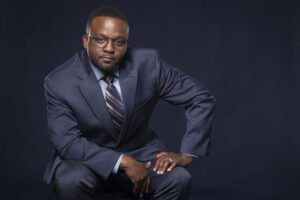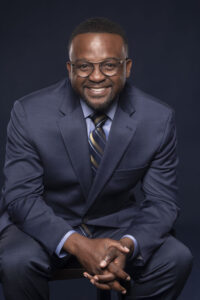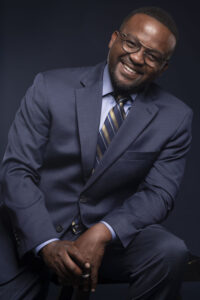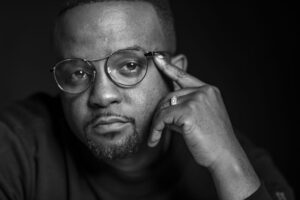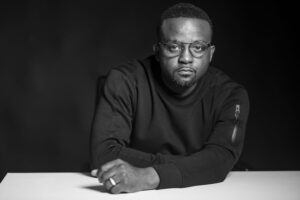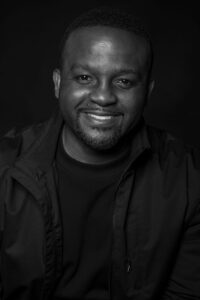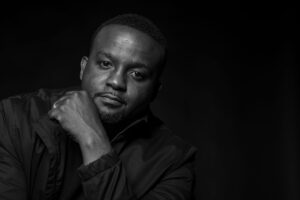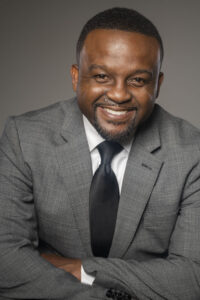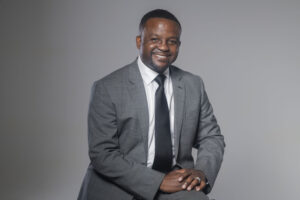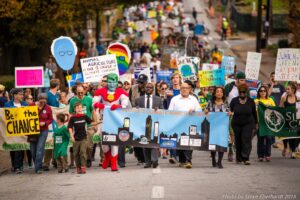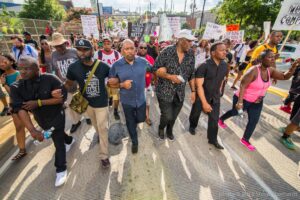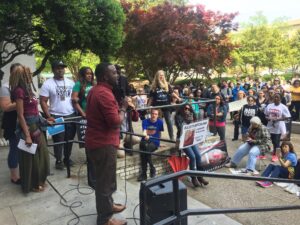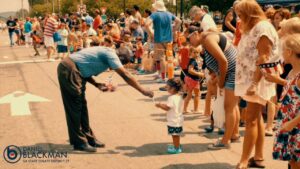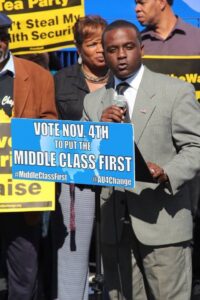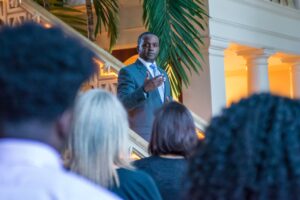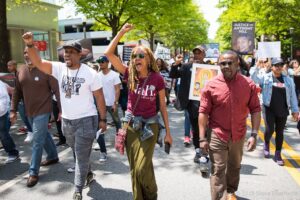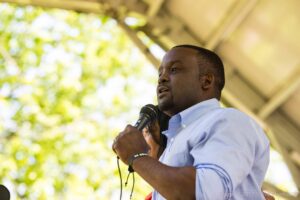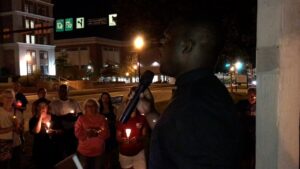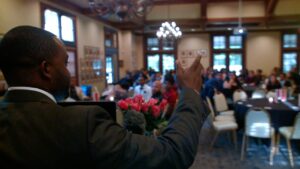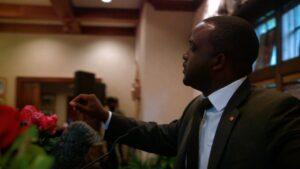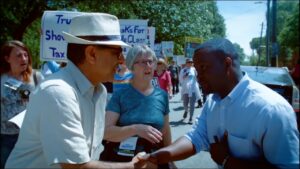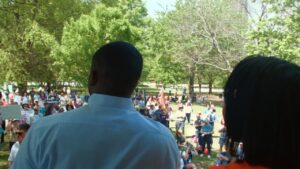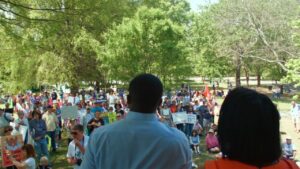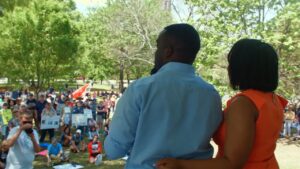 Daniel Blackman is an American environmentalist, civil rights activist, and public servant. He currently serves as Senior Advisor for STEM Recruitment and Diversity for the United States Environmental Protection Agency. Born in Boston, Massachusetts, to immigrants from Barbados, Blackman has dedicated his career to creating economic opportunities for marginalized communities in the South, advocating for environmental justice, advancing social equity, and closing America's wealth gap.
Blackman's passion for public service and activism was shaped by his upbringing in a family with a strong tradition of service and diplomacy. His mother, an Army wife, instilled in him the values of sacrifice and community, while his father, a United States Army Ranger, exemplified honor and dedication. He draws inspiration from his grandfather, who served as a diplomat to the United Nations.
Blackman's journey in activism and community empowerment began during his college years, where he gained diverse experiences through internships at Walt Disney World, Arista Records, and Universal Music Group. However, it was his encounters with Civil Rights leaders like Congressman John Lewis and Reverend C.T. Vivian who ignited his commitment to the modern civil rights movement. Motivated by their courage and determination, he sought to find his place in reshaping democracy and fighting for justice.
Throughout his career, Blackman has made significant contributions to sustainable development, environmental protection, and social equality. His work includes advocating for equitable economic opportunities, addressing education disparities, combating food and broadband deserts, championing public health and transportation accessibility, and supporting innovative clean energy solutions.
In the political arena, Blackman has been actively engaged in shaping policy and advising policymakers. He was appointed by former Chief Justice Leah Sears to serve on  the Georgia Commission on Children, Marriage, and Family Law, and served as a trusted advisor to Georgia state legislators, advocating for energy-related matters before Georgia's Public Service Commission. He has also held leadership roles in prominent organizations such Chair of the Georgia Chapter of the Sierra Club, Chairman of Georgia's 7th Congressional District, and Board Member to the American Civil Liberties Union (ACLU).
In 2020, Blackman ran as the Democratic nominee for Georgia's Public Service Commission, receiving widespread support and garnering over 2.2 million votes. His dedication to the public interest and his commitment to fighting for the rights of Georgia ratepayers and small businesses earned him recognition and respect across the state.
In recognition of his expertise, leadership, and unwavering commitment to environmental justice, President Biden appointed Blackman as the Regional Administrator for EPA's Southeast Region (Region 4) on November 29, 2021. In this influential role, he led efforts to protect public health and the environment in Alabama, Florida, Georgia, Kentucky, Mississippi, North Carolina, South Carolina, Tennessee, and six federally recognized tribes.
Blackman holds a deep sense of pride in his alma mater, Clark Atlanta University, where he gained valuable knowledge and skills that have propelled him to his current leadership position. His work continues to make a lasting impact, inspiring individuals and communities to strive for a more sustainable and equitable future.